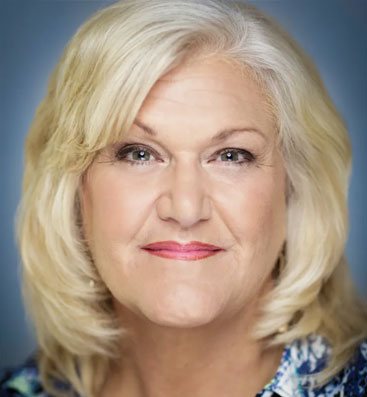 Ms. Connie Going, National Adoption Advocate , Founder of The Adoption Advocacy Center and Adoptive Mom is dedicated to making a difference in the world. With over 25 years in Child Welfare and Adoption, Ms. Going has completed over 1000 adoptions. In 2012 Ms. Going was awarded the prestigious National Angels in Adoption™ Congressional Designation, for her outstanding advocacy efforts.In 2014 she received the Irene Sullivan Adoption Award and in 2015 she was given the very first " Let it Be Us! " Adoption Adoption Advocate of the Year Award. and in 2016 received the TampaBay Lightning Hero Award.
Ms. Going is a certified National Adoption Expert and is sought after as Inspirational Keynote Speaker, Child Welfare Trainer and Educator. Ms. Going created a weekly TV series called "Wednesday's Child" allowing over 250 children to receive high level recruitment efforts. She is a co- founder of the Pinellas and Pasco Heart Gallery which was started in 2004 and continues to thrive as a catalyst profiling children waiting to be adopted. In 2013 a recruitment experience created "the Davion Effect" in which a young man who Ms. Going took to church to speak about his desire for a forever family, became an international news story, allowing mass media coverage worldwide.That experience resulted in the partnership and co-creation of an acclaimed Inquiry/Match system that ensures every inquiry for a child has an immediate response and process to be matched concurrently holding systems of care accountable for every child available for adoption.Ms. Going has created marketing and social media support for Adoption Agencies across the US , a weekly podcast highlighting Domestic and International adoption ,as well as multiple ongoing social media support groups for all members of the Adoptive Triad.
Ms. Going has appeared on many National and Local News outlets, "Daytime", "The View", "ABC Evening News with Dianne Sawyer" and " CBS Evening News, On the Road with Steve Hartman", " Fox & Friends" as well as "Woman's World", "People Magazine", "Huffington Post" , " Newsweek" and "O" Oprah's Magazine. Her dream is to one day appear on Soul Sunday with Oprah herself.
Ms. Going is the proud mother to 4 amazing children. Her life's passion, Adoption became even more personal in 2012 when Ms. Going adopted her son Taylor who was then 12 and in 2015 when she adopted her son Davion who was 17. It is with love and determination that she strives to be the parent they need and deserve believing we are all " Good Enough" to make a difference in the life of a child.